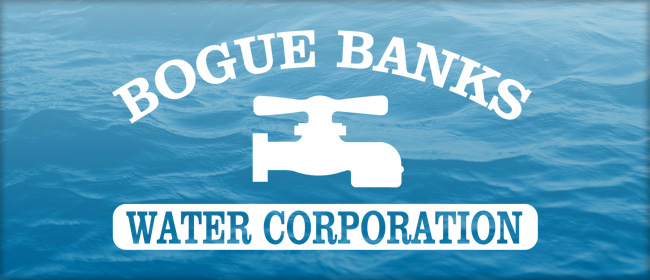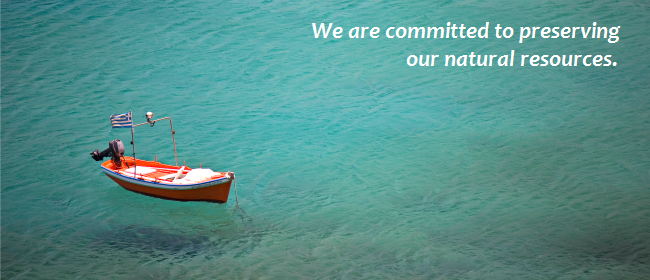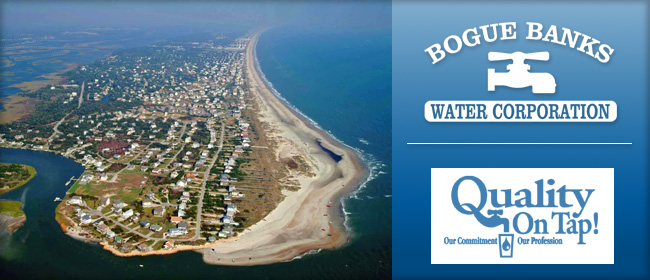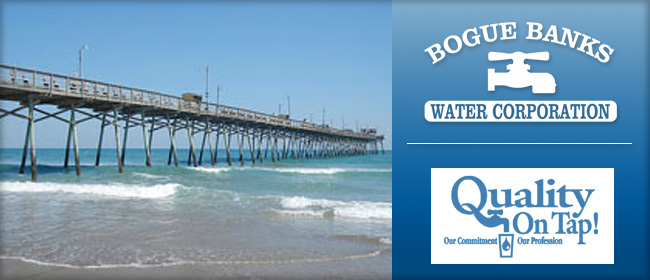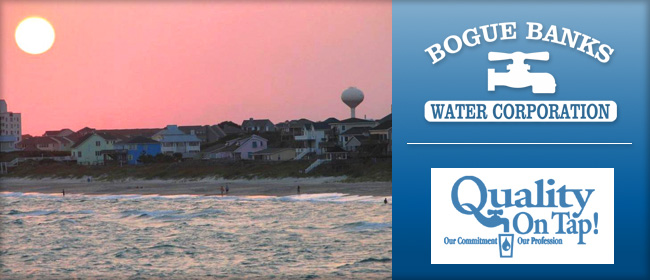 Who We Are
Bogue Banks Water Corporation is a private, non-profit water utility serving Emerald Isle, Salter Path and Indian Beach. Although we work closely with town management, we are not affiliated with any of the three municipalities that we serve. Learn More...
Already Our Customer?
Customer Quick Tips!
GO GREEN! Sign up for paperless billing. You can receive your bill in your email inbox. Click HERE to go to the contact page and send us your request. Learn More...
New Backflow Policy in Effect
Our new Backflow/Cross Contamination Prevention Policy is off to a great start! Shaun Toms, our Backflow Inspector, is working hard inspecting the properties of our service area to determine the need for one of these devices, and testing those devices that are due for their annual test.
We are implementing this policy in order to safeguard our precious clean drinking water. We know many of you may have questions as to the need - or why now? - and we understand that. The link below takes you to an article in this month's Irrigation and Green journal, which we believe will help you understand the need for these devices and for annual testing.
igin.com/article-5540-The-Challenge-of-Backflow.html
Please read this if you have any questions about the need for backflow prevention, and as always, call our office if we can help in any way.